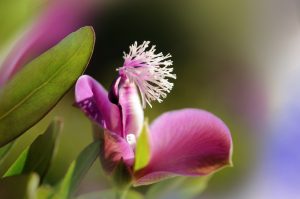 POLYGALA EXTRACT POWDER 20:1

Polygala tenuifolia | Yuan Zhi
MOOD | BALANCE | WILLPOWER

The root of Polygala has been used for centuries in Chinese herbalism. Their Chinese name Yuan Zhi ("strong will") alludes to one of the most important characteristics of the plant. It has adaptogenic properties and is used in TCM as an antidepressant. It should also strengthen the will and stamina on the mental level.
This Premium Polygala Extract Powder is 20x concentrated. Information about the difference between extract powder and regular powder can be found here.
Recommended dosage:
If necessary take 1 level teaspoon (about 1.5 g) in smoothies, cocoa, tea, cereals, etc. Not suitable during pregnancy and lactation.
Ingredients:
100% polygala (Polygala tenuifolia) extract powder, 20x concentrated (20: 1) . Without additives and fillers. Gluten free, lactose free, vegan.
Content per dosage:
Polygala Extract 1 g
corresponds to pure powder 20 g (-% *)
* Nutrient reference value not evaluated according to EU regulation.
Notice:
Dietary supplements are not a substitute for a balanced diet and a healthy lifestyle. The stated amount of consumption must not be exceeded. Keep cool, dry and out of the reach of children!