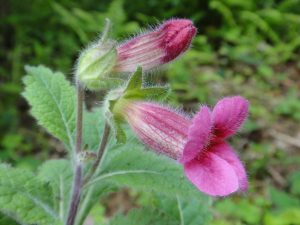 REHMANNIA POWDER 125g

Rehmannia glutinosa
KIDNEYS | BLOOD | ESSENCE

Rehmannia is a plant that originates from China and is sometimes called a Chinese thimble. The root is in Chinese medicine one of the main tonifying agents to support the kidneys and adrenal glands. Rehmannia is also considered a blood tonic, autoimmune modulator, is said to strengthen the sexual organs and alleviate in difficult menstruation. Rehmannia has a calming effect on the central nervous system, promotes dopamine production, grounds and relaxes.
Our Rehmannia is traditionally boiled in a brew of black beans to make the root easier to use. The deep black powder goes well with warming teas and broths. Since Rehmannia stimulates the uterus, it should not be taken during pregnancy.
Directions:
Add 1 tsp (about 5 g) 1-2 times daily to tea, broth, water or juice. Alternatively, how to prepare a tea: Pour 1 tsp. Powder with 250ml of boiling water, infuse for 5 minutes, sweeten to taste and drink with powder. Rehmannia fits in well with He Shou Wu, Jiaogulan, Reishi and Astragalus. Not suitable during pregnancy and lactation.
Ingredients :
100% Rehmannia (Rehmannia glutinosa) powder from sustainable cultivation / China. Without additives and fillers. Gluten free, lactose free, vegan.
Content per dosage:
Rehmannia powder 5000 mg (-% *)
* Nutrient reference value not evaluated according to EU regulation.
Notice:
Dietary supplements are not a substitute for a balanced diet and a healthy lifestyle. The stated amount of consumption must not be exceeded. Keep cool, dry and out of the reach of children!