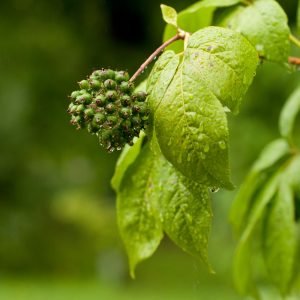 SIBERIAN GINSENG EXTRACT POWDER 0,8% ELEUTHEROSID-CONTENT – 50g refill bag

This product is also available in a glass jar.
Taiga root | Eleuthero
ENERGY | PERFORMANCE

Siberian Ginseng, also known as Taiga root or Eleuthero, is one of the adaptogenic plants and has been used in Russia as well as in China since time immemorial as a general strengthening tonic for body and mind. "The Root of Life", as Siberian Ginseng is also known in China, is one of the oldest herbs of traditional Chinese teaching and is highly prized. In Russia, Siberian Ginseng is used to increase physical and mental performance. Siberian Ginseng has a similar profile like Korean and American ginseng, but it is milder and more suitable for women than the other ginseng species. It acts adaptogenic (improves the physical and mental reaction from stress), immunomodulating and generally revitalizing and invigorating.
This premium Siberian Ginseng Extract Powder is standardized to 0.8% eleutheroside content, the active ingredient of Siberian Ginseng. Information about the difference between extract powder and normal powder can be found here
Directions:
Take 1 level teaspoon daily (about 1 g) in smoothies, cocoa, tea, cereals, etc. The Taiga root goes well with Rhodiola, Shilajit, Cordyceps and Chaga. Not suitable during pregnancy and lactation.
Ingredients :
100% Eleutherococcus senticosus extract powder, standardized to 0.8% eleutheroside content . Without additives and fillers. Gluten free, lactose free, vegan.
Content per dosage:
Siberian Ginseng extract 1 g
of which Eleutheroside 8 mg (-% *)
* Nutrient reference value not evaluated according to EU regulation.
Notice:
Dietary supplements are not a substitute for a balanced diet and a healthy lifestyle. The stated amount of consumption must not be exceeded. Keep cool, dry and out of the reach of children!