–
In our Restaurant we spoil you with our superfoods creations –
the most nutritious and refreshing products our planet has to offer.
Superfoods have the ability to bring our body into balance,
detoxifying our blood, elevate our moods, enhance our Libido,
strengthen our immune system, and restore our energy reserves .
It refreshes, protects and nurtures us from the ground up,
letting us be a part of a healthy, healing, and joyful reality!
–
BIO
We are a BIO-certified company and only process food from controlled organic cultivation.
Because organic means nutrients instead of pollutants in the food.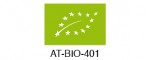 –
–
RAW
We prepare our food and drinks according to the raw food principle.
In the raw food kitchen nothing is cooked, baked or fried,
But gently prepared at a maximum of 42 ° C.
This preserves all valuable nutrients, nasty trans fats
Have only no chance to form and mother earth's gifts
Arrives on your plate, as planned by her:
Lively, aromatic and full of energy.
–
VEGAN
95% of our offer are pure vegan,
only honey comes as one of the superfoods in some drinks.
We work without tofu, Seitan and other meat replacements.
Owners of a V-Card or AnimalFair-Card receive 5% discount in the restaurant!
Further information:
www.vegan.at/inhalt/veganat-card
www.animalfair.at/vorteile-fur-mitglieder/
–
NATURAL
Industrialized foods such as cooking salt, white flour, refined
Sugar and flavor enhancers do have a place in our kitchen.
We sweeten with honey or coconut blossom nectar, and season
With fresh herbs, spices and crystal salt.

Our meals and beverages are prepared with love, and are not meant
To just sweeten the day, but ensure you are revitalized,
Radiant and full of energy.
Guten Appetit
The team from Dancing Shiva Superfoods
Learn More:
> What are Superfoods?
> About Us